Here is the Music Player. You need to installl flash player to show this cool thing!
SHIFT TENERIFE 2008
On May 4th 2008 a total of 73 people gathered together in Mount Teide, (Tenerife, Canary Islands) for a Global meditation on Oneness.

The significance of this location is that all four key elements are present: the Earth, the Air, the Fire of the volcano and the Water that runs through its rocks. The aim of the meditation is to bring together all the key elements that create our form in order to achieve a balance, and to achieve a sustainable environment in the future. We can do this by linking the human form, with the four elements, the power of thought and the intelligence of creation that surrounds us. For this reason the focus of our gathering is ONENESS.

Spiritual mentor Dr. Amyn Dahya and a strong team of volunteers and lightworkers from the Empowered Living Foundation conduct this meditation that takes place mostly as a walk in the immediate surroundings of the volcano, throughout which we are encouraged to focus on a series of questions and to use our Power of Thought.
The moving force behind this walk and meditation, also called SHIFT, stands for "Shaping Human Intellect for Today and Tomorrow". It aims to bring about the necessary changes in human consciousness that will allow the Earth's energy to return to a sustainable balance. With these walks and meditations we join many other people who also seek that this energy, this equilibrium, spreads throughout the world, throughout humanity and throughout all creation.

On a personal level, this experience has given us empowering tools to turn a page and begin a new chapter in our life, with new born strength, clarity, re-charged positive energy and courage to help us set our priorities right and help us fulfil our purpose.

On a cosmic level, the Global Meditation for Oneness in Teide is the fourth of seven worldwide SHIFT walks that will be delivered by 2012. Further details about these mediations are collected in Dr. Amyn Dahya's latest book 'the Alacanzera Rise Again.'

On behalf of the SHIFT team, we'd like to invite you to join us for future events.
For more information visit us at:
See you there. Love and light.
The SHIFT Team.
—-
VIDEOS: SHIFT TEIDE 2008
1. Watch Dr.Amyn's Dahya Introduction to SHIFT TEIDE and the Global Meditation for ONENESS.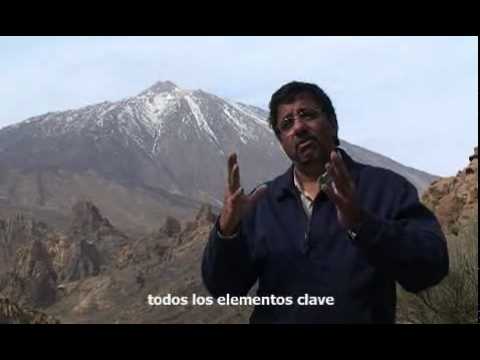 2. Below are 3 videos in English and 3 in Spanish, of our transformational walk and Global Meditation for ONENESS and the 4 elements on May 2008, in Teide, Tenerife, Canary Islands. Enjoy them!
Más abajo podéis ver 3 videos en Inglés y 3 en Español de nuestra caminata de transformación y meditación Global para la Unificación y los 4 elementos del 2008, en el Teide, Tenerife, Islas Canarias. Disfrutadlos!
AHORA EN CASTELLANO!

——